Spring 2019 Active Lambda Chapter Pictures Coming Soon
Fall 2017 Active Lambda Chapter
Lambda Active Chapter Retreat 2017!
Dusty Days 2017
A Rememberance...
Above are our Brothers of Lambda Chapter at Dusty Days. Brothers from all over the state came together to honor the memory of our fallen brothers in the Omega Chapter.
Omega Chapter
Rodney "Deseoso" Sisneros
Darren "Torre" Parks
Stefan "Bromista" Galicia
The day consisted of food, celebrating memories, and a series of sports tournaments.
1st Place in Stroll Competition
The brothers from the University of Denver hosted their successful 7th Annual Stallion Stroll Off. Fraternities and sororities competed based on originality and creativity. All competitors did a great job and made the night fun and energetic. Our brothers from the Lambda Chapter took first place in competition.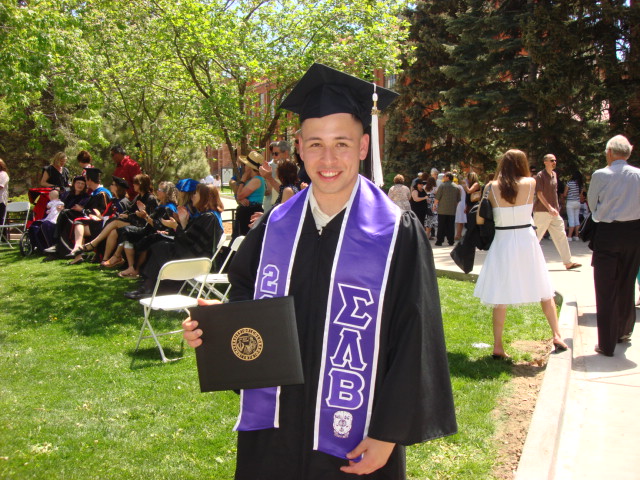 Sigma Lambda Beta International Fraternity, Inc.
Lambda Chapter, University of Colorado at Boulder
Welcome! Find news, events, history, and connections with the brothers of the Lambda Chapter. Since 1991, we have been dedicated to supporting our communities and developing educated gentleman.
Bro. Erik Ledezma Receives LAEF Award
In March 2016, brother Erik Ledezma receives the 2015-2016 Lola A. Salazar Student of the Year from the Latin American Educational Foundation.